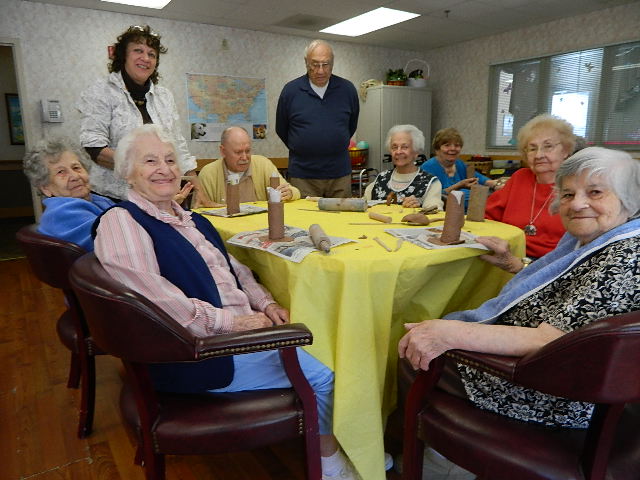 "Home is a place you grow up wanting to leave, and grow old wanting to get back to." ​ ​​ -John Ed Pearce​
The place we call home is the place that feels most comfortable, familiar, and secure. A sense of home can become especially important as we age. The aging process may bring with it discomfort or perceived threats to safety.   Our in-home senior care services help ease the challenges of aging while encouraging seniors to continue enjoying the comforts of home.
A Total Home Care Solution
Our In-home care services can help people at any point within the aging process. Basic companionship can make life more pleasant for seniors who live independently but alone. Home helper services allow loved ones with minor or moderate challenges to live comfortably at home. And should thoughts turn toward end of life care, our hospice support services promote peace of mind.
But care needs rarely fit neatly into a pigeonhole. That's why we tailor our services to your unique situation — and adjust as your needs evolve. We provide dependable, compassionate care at all levels, including specialty care for those with Parkinson's disease, arthritis or those with Alzheimer's or other dementias. From brief check-in visits to round-the-clock care, we have you covered. How do you know if you could benefit from in-home care? It might help to start by understanding the difference between medical and non-medical caregiving.
What Is Home Care?
In-home care focuses on helping seniors with the daily activities of living. These are tasks we all perform each day to stay healthy and engaged with life.  For example:
Companionship and Home Helper
Meal preparation
Medication Reminders
Accompany to doctor visits
Grocery shopping
Laundry and linens
Light housekeeping
Socializing
Personal Services
Bathing
Dressing
Incontinence Care
Mobility Assistance
Alzheimer's or Other Dementias Care
Managing behavioral symptoms
Encouraging engagement
Assist with activities of daily living
Keeping seniors safe
Transitional Care Services
Transportation
Prescription pick-up
Hospital discharge assistance
Hospice Support
Supplemental support
Respite for family caregivers
When a person becomes unable to perform these tasks, even temporarily, family members and non-medical caregivers can step in to help. Assisting with these activities generally doesn't require any sort of medical certification. In contrast, home health care requires a doctor's order and is performed by a licensed health professional, such as a nurse or physical therapist.
Here are a few examples of services provided by home health professionals:
Occupational Therapy
Wound Care
Mobility Training
Pain Management
​​​​IV Therapy/Injections
Our Senior Care Goes Hand-in-Hand with Home Health Care
If your loved one requires home health care, it may be a sign to seek non-medical home care, too. People who need visits from a home health nurse or physical therapist often have limitations that prevent them from bathing, cooking, driving and performing other routine tasks.
At Valley Vista Senior Care, we specialize in working with family members who may need short-term or long-term support due to a disease or illness and can help seniors get to and from doctor appointments, prepare nutritious meals to help maintain overall wellness, manage Alzheimer's behavioral symptoms, and provide a devoted ear to hear stories of days gone by.